REBOLer gets some air...
I just happened to notice this video of Nick Antonnacio, author of Learn REBOL, a freshly updated version of REBOL Programming For The Absolute Beginner.
So, strap on a propeller and take off...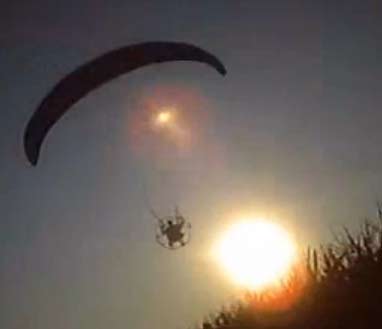 Nick Antonaccio, flying off into the sunset
Check out Nick's flyby on Youtube: Nick Antonaccio Powered Paragliding, and also be sure to check out Nick's Computer Programming Tutorial videos.
Thanks Nick for updating your REBOL tutorials. New users really like your approach to learning REBOL.